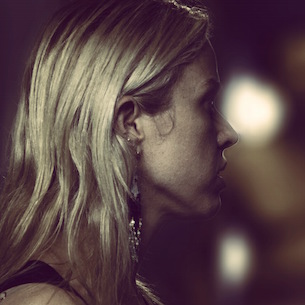 Leah-Lani Griffin is an archive producer and art film editor based in Los Angeles. Experienced in offline and online editorial workflows from technical to creative for feature films and television. Recently, she was creative producer and co-editor of Flora, a hybrid double-sided film installation co-directed by Teresa Hubbard and Alexander Birchler. The film premiered at the national pavilion for Switzerland at the Venice Biennale in Venice, Italy and has been acquired by the Los Angeles County Museum of Art for its permanent collection.
Griffin's current work in editorial and archival research includes a six-part documentary series for Netflix, a six-part documentary series for STARZ, and At the Heart of Gold: Inside the USA Gymnastics Scandal, a documentary feature for HBO that premiered at Tribeca film festival.
She earned an MFA in Film and Media Production at The University of Texas at Austin and an MA in Interdisciplinary Studies with a focus in Art History. Prior to film, her work history includes seven years experience in fine arts curation and communications.
Griffin's short films are auto-biographical and stylistically minimalist. The film SONG OF MYSELF is her reflection on American drug culture, the opioid crisis, and the use of solitary confinement in the prison establishment.
Contact: leah.lani@gmail.com